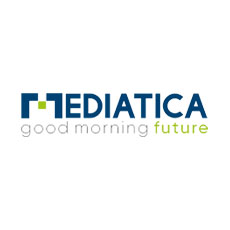 Mediatica has twenty years of experience in operations management and implementation of solutions with particular focus on the finance market. More than 200 specialists and tailor-made software tools work synergistically to deliver people intensive activities optimized by the latest technologies (machine learning, blockchain, etc.). By doing this, we guarantee the highest quality without sacrificing savings, distinguishing ourselves as a best-in-class partner on the market.
Le nostre capabilities, i nostri strumenti evoluti di recruiting e la capacità di attrazione di talenti ci consentono di mettere a disposizione dei nostri clienti digital skills e digital mindset per la gestione dei loro progetti di IT system integration.
Data Remediation
Soluzioni applicative per l'intelligence sull'intero portafoglio UTP/NPL e per la data remediation automatica: intelligenza artificiale per la data extraction e l'attribuzione dello "score", dashboard per la governance del portafoglio, funzioni di document management evoluto per la ricerca dei documenti e l'analisi di consistenza del fascicolo.
Other
Servizio end-to-end per la trasformazione dei fascicoli del credito (UTP/NPL, anche cartacei) in un dataset digitale di informazioni completo, formato da documenti classificati e ordinati, metadati completi (data remediation / data enrichment) pronti per essere importati su Blinks. Le più recenti soluzioni di intelligenza artificiale e le competenze degli oltre 40 credit specialist, consentono un importante abbattimento dei costi e tempi di lavorazione ridotti. Più informazioni massimizzano il valore di vendita e riducono i costi di onboarding per l'acquirente.