The idea
To make the loan market
liquid and transparent
The BlinkS platform is the first digital marketplace for loan portfolio trading. A tool that provides the Italian banking system and investors with access to a transparent, liquid and efficient market, governed by clear rules.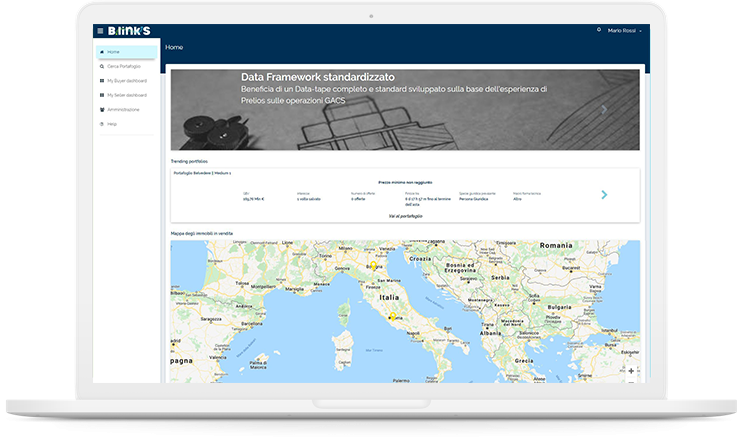 The benefit
New horizons
at every step in the process
BlinkS is the solution to make the distressed asset market more liquid and dynamic, facilitating the development of a fully-fledged secondary market. A transparent efficient tool for the Italian NPL market, which in 2018 reached record transaction volumes, in excess of 70 billion euro. BlinkS offers advantages not only for stakeholders but for the country system in general, as regulators have been pressing for.
ALL ABOUT BLINKS
Find out more about market scenarios in Italy and the characteristics of BlinkS, the infrastructure for the entire system.